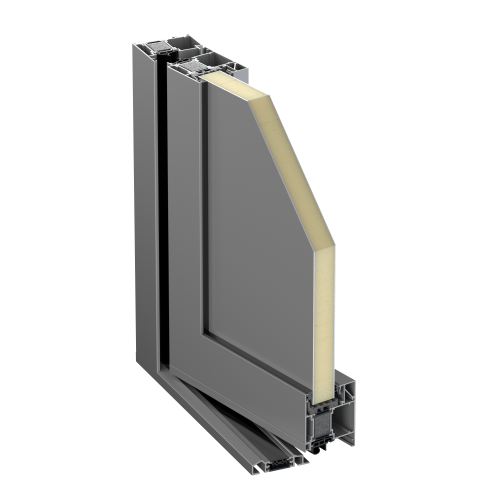 Goldenline
Perfect solutions for home and business
Constructions with higher parameters of safety, energy efficiency, sound absorption and resistance to wind and rain in comparison to standard solutions.
AluViva 77
The system provides high resistance to rainfall and wind gusts. The special insulating spacers used in this construction reduce heat transmission and increase acoustic comfort. We recommend AluViva 77 doors for public buildings, collective housing and industrial-style single-family houses.
AluViva 77
The AluViva 77 system uses special spacers between the aluminum profiles. As a result, this system achieves a very high level of thermal insulation and is responsible for reducing energy consumption, thereby lowering the expenses associated with heating or cooling a building.
These safe and modern doors can be used both as external and internal solution. They are compatible with a wide range of fittings and control systems. The sash and the frame have the same depth – 77 mm, thanks to which they are flush with each other.
These are economical doors that blend well with modern interiors and also match various types of facade finishings. They are perfect for office buildings, service premises, customer service points, as well as single- and multi-family housing.
Recommended for you
Check it
which products will perfectly complement this choice. See the best combinations and complete solutions to suit your project.
Compare products
From a selection of products choose the one that best suits your needs!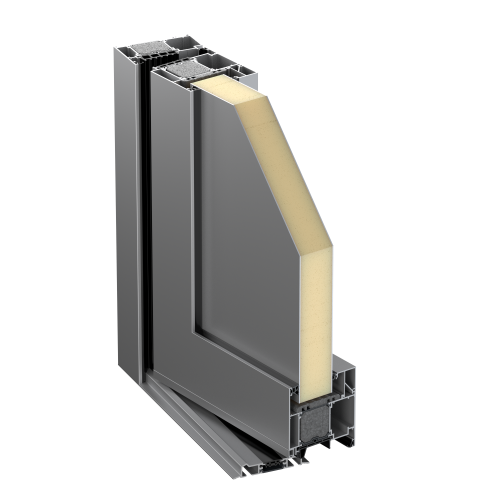 Doors recommended for energy-saving and passive construction
Durable and damage-resistant
Central gasket with an innovative shape
Fulfilling the requirements of passive construction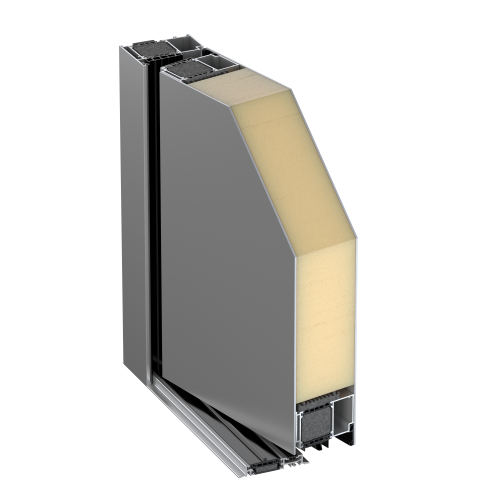 Doors intended for passive and energy-efficient construction
They are certified by the Passive House Institute Darmstadt
They are distinguished by wind resistance
One of the warmest systems on the market