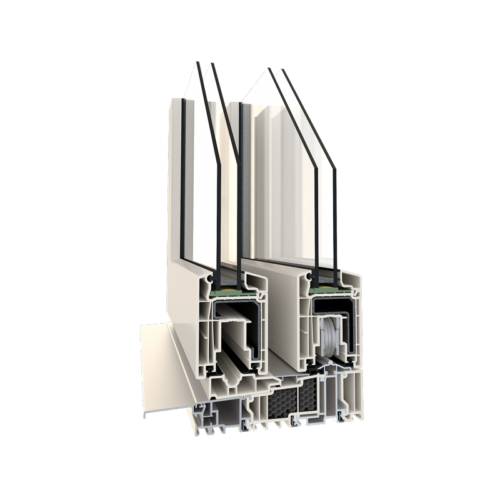 Silverline
Filplast quality at the lowest price
High quality production, durability and comfort of use. Constructions recommended for commercial buildings, office buildings, production plants and typical residential construction solutions.
TrendStar Slide 170
The TrendStar 170 system enables the production of lift and slide doors of very large dimensions – the leaf can be up to 3 m wide, and its maximum height is 2.6 m. This system allows you to combine up to 4 fixed elements and sliding leaves in any arrangement.
TrendStar Slide 170
Various types of glass packages can be used in the TrendStar Slide 170 door, including those with increased resistance to burglary, as well as anti-burglary fittings and locking systems. The comfort of everyday use is ensured by a flat threshold that can be flush with the floor surface.
TrendStar Slide 170 is based on the classic TrendStar 70 profile. With an appropriate glazing, it can achieve thermal insulation parameters up to 0.9 W/m²K.
Healthy Filplast Pure Air windows
These terrace doors can be enhanced with a coating that cleans the air of bacteria, viruses, allergens, smog and micro-dust. Filplast Pure Air is a 30-year guarantee for clean air in your home!

Installation depth
170 mm
Number of compartments
rama 7, skrzydło 4
Recommended for you
Check it
which products will perfectly complement this choice. See the best combinations and complete solutions to suit your project.
Compare products
From a selection of products choose the one that best suits your needs!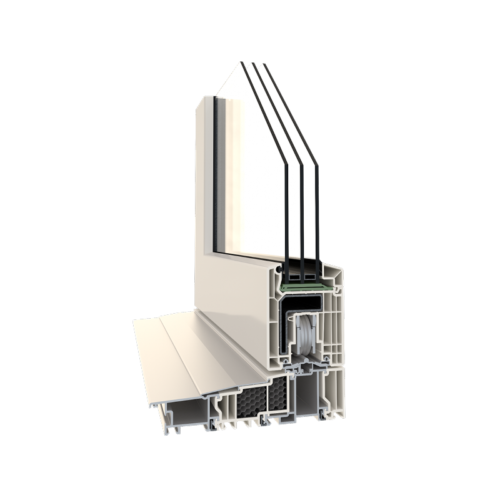 This system enables the creation of large structures, ensuring a high level of room illumination
A threshold that is flat and flush with the floor
Structures up to 6.5 m wide
The gasket system ensures perfect tightness