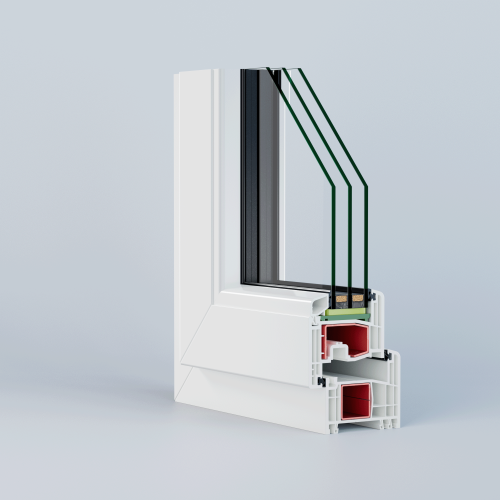 Silverline
Filplast quality at the lowest price
High quality production, durability and comfort of use. Constructions recommended for commercial buildings, office buildings, production plants and typical residential construction solutions.
Viva 74
Viva 74 is a window with a classic profile line. It provides very good tightness as well as acoustic and thermal insulation. We recommend this solution primarily for office buildings, production plants and public utility buildings.
Viva 74
The Viva 74 system is designed to perform very high construction stability. The main chamber of the profile is adapted for installation of large steel reinforcements. The standard steel used to reinforce the profile has a very high bending resistance, which makes the window very stable.
The Viva 74 system is an economical and ecological solution. The profile shape is designed with aim to minimise material waste, which helps conserve natural resources.
Healthy windows Filplast Pure Air This window can be enhanced with a coating that cleans the air from bacteria, viruses, allergens, smog and other micro-dust. Filplast Pure Air is a 30-year guarantee for clean air in your home!
Number of compartments
5/6
Profile system
Gealan S8000
Recommended for you
Check it
which products will perfectly complement this choice. See the best combinations and complete solutions to suit your project.
Compare products
From a selection of products choose the one that best suits your needs!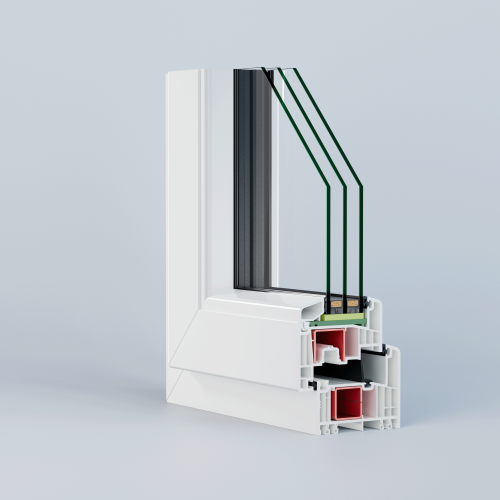 Viva 83 window is characterised by very good thermal insulation properties
High thermal parameters of the profile allow also to achieve high acoustic comfort
Possibility to choose an innovative method of colouring profiles - Acrylcolor
High window tightness thanks to gaskets installed in three different planes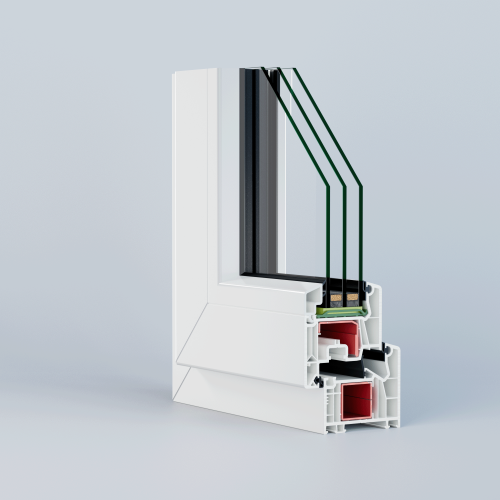 Low installation depth with high thermal insulation
Possibility to use wider glazing packages
Additional gasket for increased tightness
Profile outer walls, 3mm thick, meet the highest RAL standards - "A class " (PN-EN 12608)