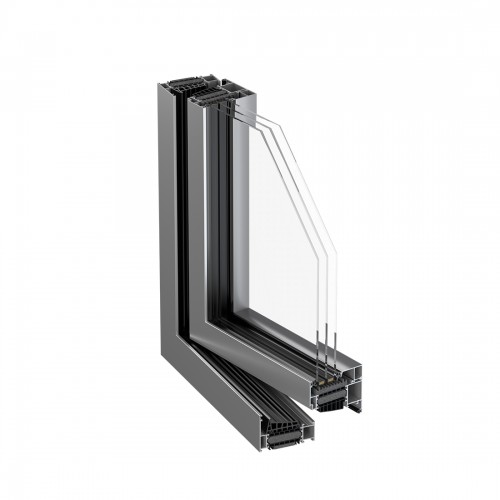 Platinumline
Modern, innovative, unique
Products the best of the best. Solutions with the highest safety, sound and energy efficiency parameters, including those meeting the requirements of passive construction.
AluStar 104
AluViva 104 are windows with high thermal insulation and resistance to water and strong wind gusts – up to 200 km / h. It is the ideal solution for energy-efficient and even passive houses – the system is certified by the Passive House Institute PHI Darmstadt.
AluStar 104
We recommend windows in the AluStar104 system for energy-saving and passive constructions. This system is suitable for different types of windows, vestibules, shop windows and winter gardens.
Profile system
Aluprof MB 104