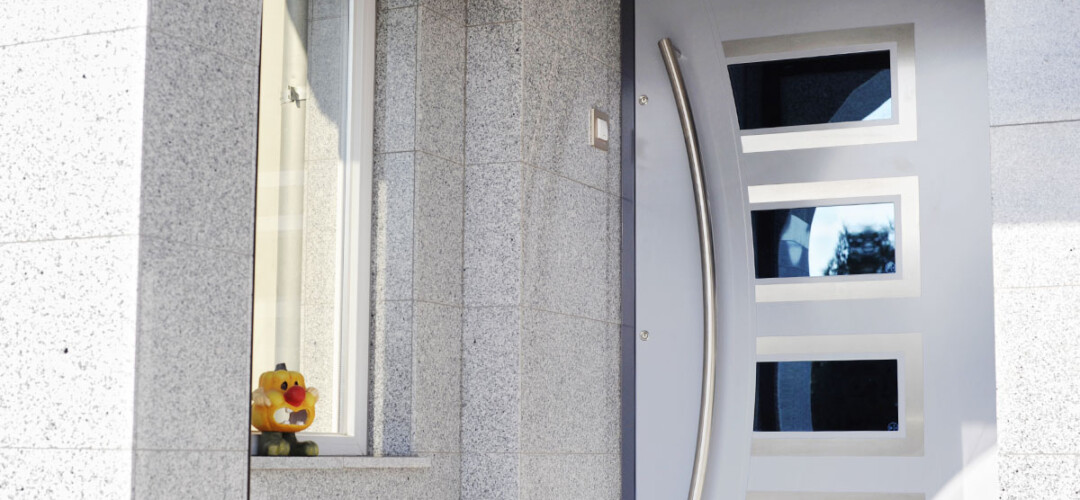 External doors
We offer external doors made of aluminum and PVC, and doors made of PVC with an aluminum cover. Every one of our doors can be individually adapted to the client's expectations. The models, the color, type of filling, the way of opening, the opening side - all of those things can be freely modified. It's up to you what your door will look like, both from the outside and inside.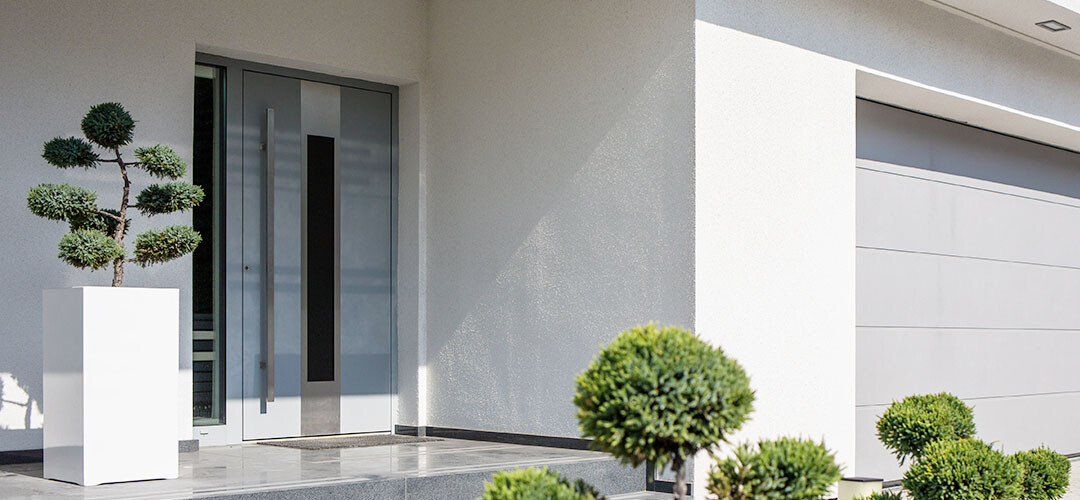 Aluminum structures are very popular in various types of service facilities, office buildings, hotels, restaurants, shopping centers and other modern places. They are elegant and durable. High-quality materials are used for their production, thanks to which aluminium doors are resistant to weather conditions, mechanical damage and burglary.
more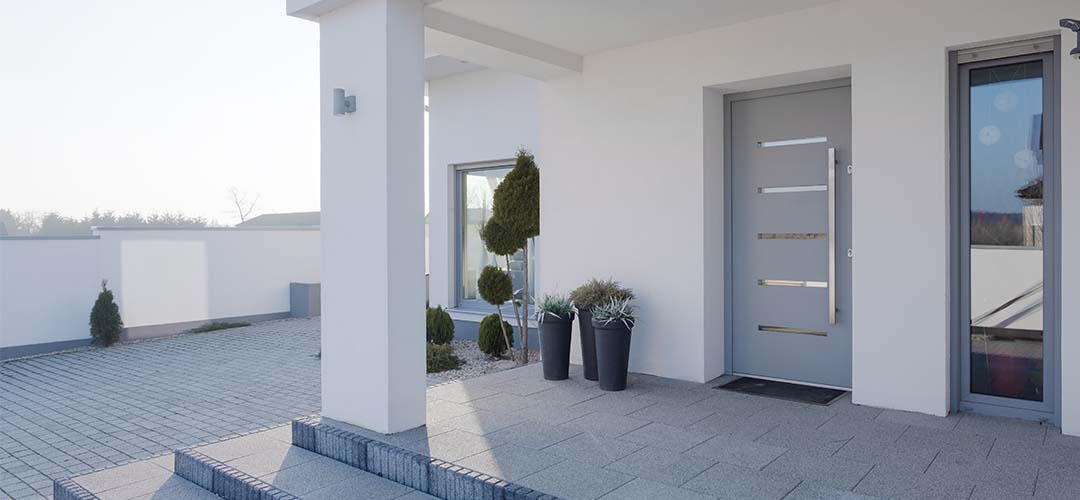 A solution popularly chosen for single- and multi-family housing. A wide range of colors, veneers, and even the availability of acrylic glass coatings enable the door to be tailored to the investor's individual taste and mantaining consistency with the style of the building. They are distinguished by very high thermal and acoustic insulation parameters. At the same time they are very light and durable thanks to steel reinforcements of the profiles.  
more
Featured products
From this category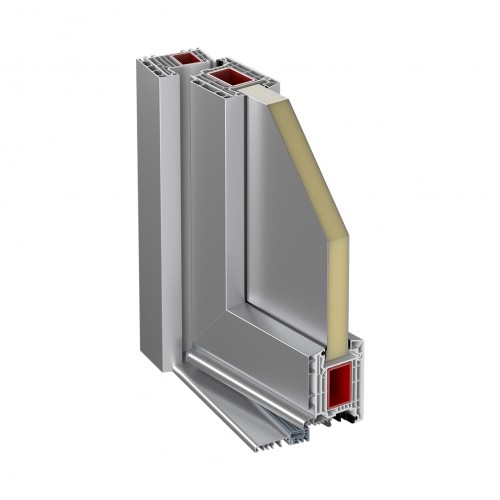 Platinumline
ClimaStar 82 Alu doors achieve a very low heat transfer coefficient and can be successfully used in energy-efficient houses. These door has the appearance of an aluminum system while retaining the advantages of a PVC door.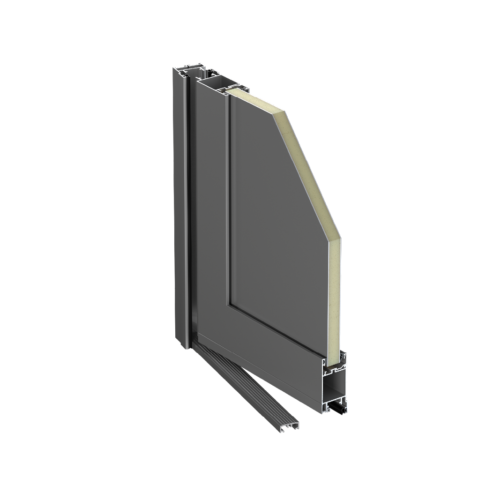 Silverline
A system for creating simple and robust constructions. The used glazing gaskets are fixed in a continuous manner - without cutting them at corners. This makes the door watertight and provides good protection against strong wind.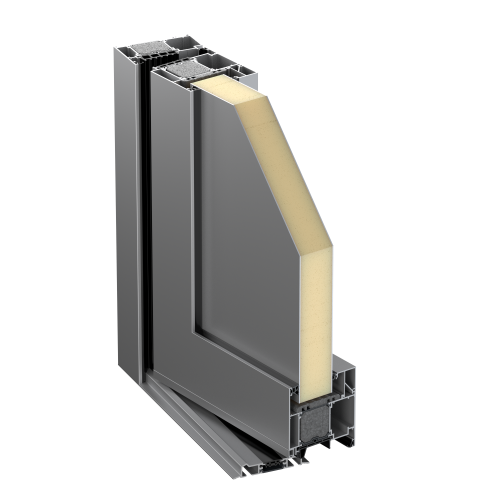 Platinumline
The AluViva 102 door profile is equipped with an innovatively shaped central seal that increases the thermal insulation of the structure. These doors are extremely durable, energy-efficient and airtight. The system meets the conditions of passive construction. We recommend it for residential construction and various types of public utility buildings.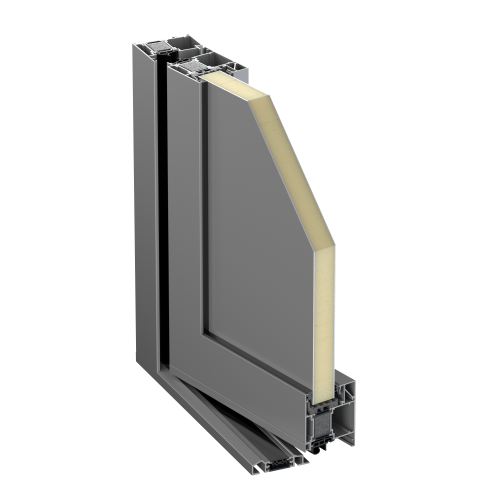 Goldenline
The system provides high resistance to rainfall and wind gusts. The special insulating spacers used in this construction reduce heat transmission and increase acoustic comfort. We recommend AluViva 77 doors for public buildings, collective housing and industrial-style single-family houses.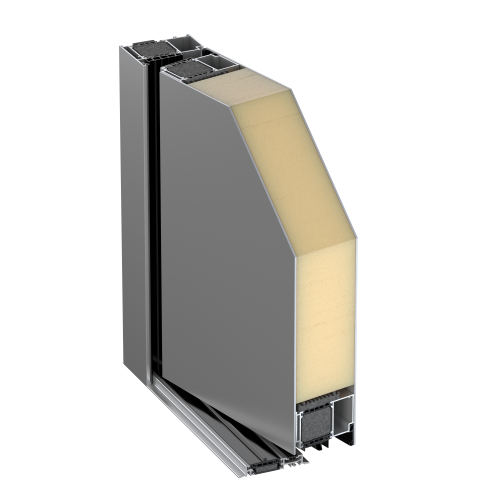 Platinumline
AluStar 104 doors are one of the warmest systems available on the market - they meet the requirements for constructions used in passive houses. They are also distinguished by very good sound insulation, water tightness and resistance to strong winds.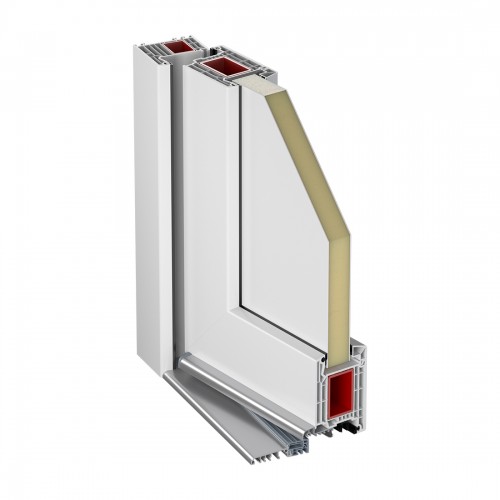 Platinumline
Doors that enable to achieve a very low heat transfer coefficient can be successfully used in energy-efficient houses. They have up to three permanent seals, which increases not only thermal but also acoustic insulation.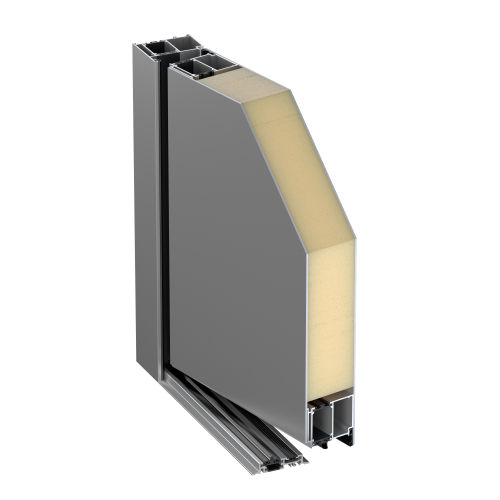 Goldenline
Very good thermal insulation and the possibility to construct structures of great weight and size - AluStar 86 is recommended for energy-efficient construction and projects with exceptionally large doors (e.g. churches, offices, office buildings, banks and multi-apartment buildings).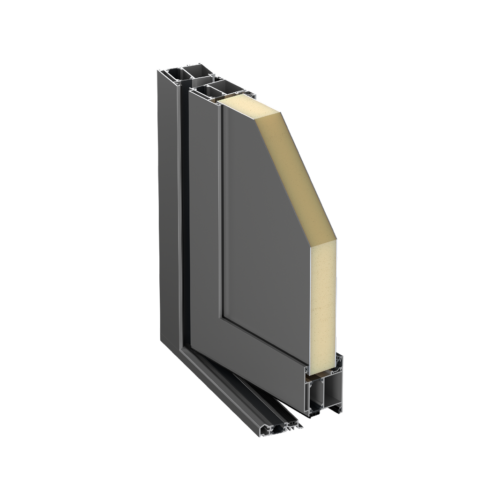 Silverline
AluStar 70 is a three-chamber system that enables the production of very tight and energy-saving doors. It is recommended for buildings where thermal and acoustic insulation is particularly important. The frame and the leaf in this system are of equal depth, so that the door is leveled with the frame.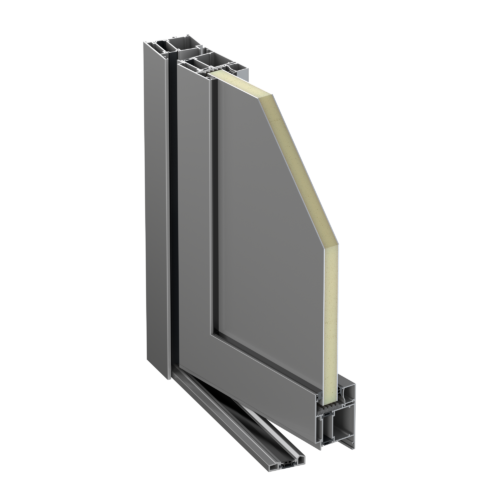 Silverline
Aluminium system that protects against heat loss in rooms, thanks to the use of insulating material between thermal breaks. These doors are recommended for public buildings and multi-apartment constructions.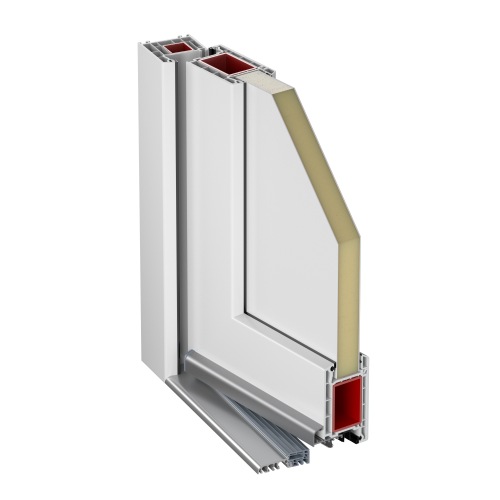 Silverline
The TrendStar 70 doors reliably fulfil their basic functions and excellently cope with their tasks. They are a great shield against gusts of wind and losses of temperature.
External doors installed in the house under construction are one of the so-called mile stones. For people who are building their houses, it's a certain symbol, that their new home is finally emerging from the construction site. However, it is not only during construction when the need for doors appears. The desire to modernise a house or a flat and to provide additional protection, often prompts replacement with an anti-burglary external doors or a double-leaf doors, which are installed for the convenience and comfort of the occupants. Our company provides not only the selection of perfectly matched entrancedoors, but also a fully professional installation of external doors.If you are looking for a solid front doors, write to us or visit one of our showrooms, where our consultants will propose doors tailored to your needs.