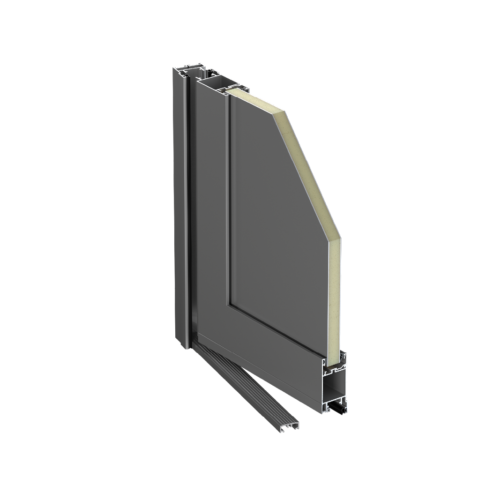 Silverline
Filplast quality at the lowest price
High quality production, durability and comfort of use. Constructions recommended for commercial buildings, office buildings, production plants and typical residential construction solutions.
AluStar 45
A system for creating simple and robust constructions. The used glazing gaskets are fixed in a continuous manner – without cutting them at corners. This makes the door watertight and provides good protection against strong wind.
AluStar 45
AluStar 45 allows you to construct doors with rebate hardware, i.e. hinges that are located in the rebate between the frame and leaf. AluStar 45 is a affordable door that meets high functional requirements. As interior doors, they have achieved very good test results at the Building Research Institute in Warsaw.
The ends of the seals on these doors meet at the halfway point of the top of the frame. The structure of the AluStar 45 profile allows the use of glazing packages or other types of fillings with a thickness of 2 to 26 mm. They are fixed with the use of glazing beads and glazing gaskets.
We recommend this system as interior doors in various types of public utility buildings, multi-apartment buildings, malls, shops and office buildings. It can also be used as external doors, when doors with thermal insulation of profiles are not required in the building.
Profile system
Aluprof MB 45S
Recommended for you
Check it
which products will perfectly complement this choice. See the best combinations and complete solutions to suit your project.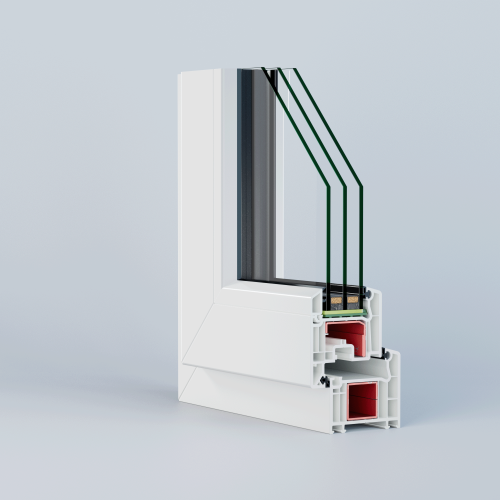 TrendStar 70 AD is a window with classic, elegant lines. It reliably fulfills its basic functions. We recommend this solution primarily for apartments and office buildings.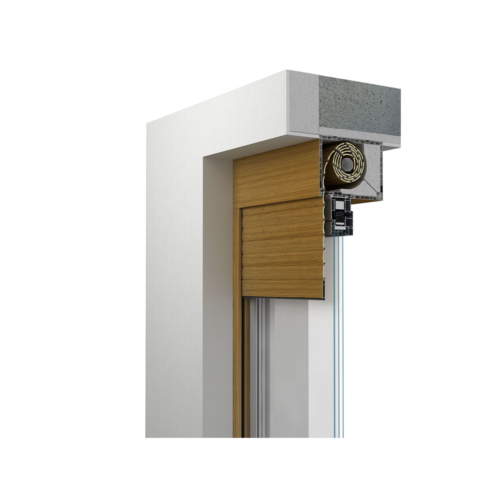 RMK is a top-mounted roller shutter. After installation, the box is invisible. The use of roller shutters significantly reduces heating costs in the winter and helps to reduce the level of heat build-up in summer.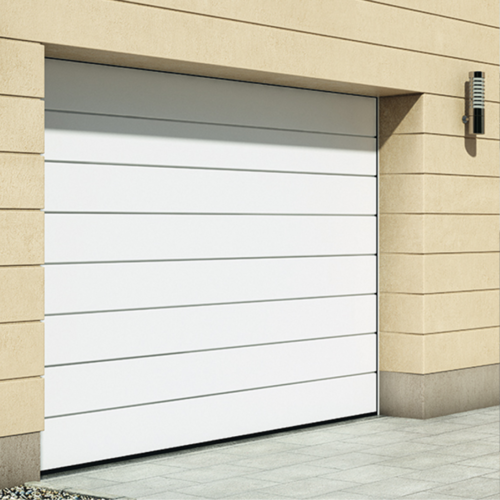 The Renomatic door is made of sections with a thickness of 42 mm, which guarantee high heat insulation. Its internal part is galvanized and covered with a protective varnish. The garage door locks automatically into the frame when closing.
Compare products
From a selection of products choose the one that best suits your needs!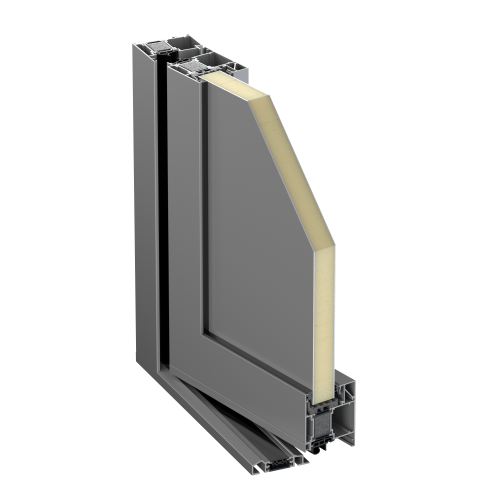 The system is resistant to rain and wind thanks to the use of special thermal breaks
It helps to reduce heating expenses
The sash and the frame are of equal depth
Economical doors for modern buildings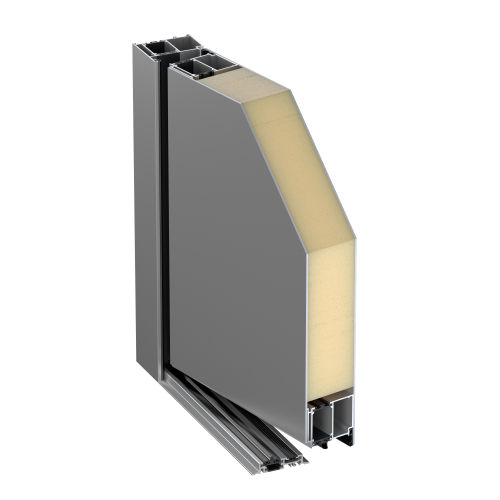 Aluminium doors with very good thermal insulation
Additional thermal break
Weather resistant
Recommended for single-family houses