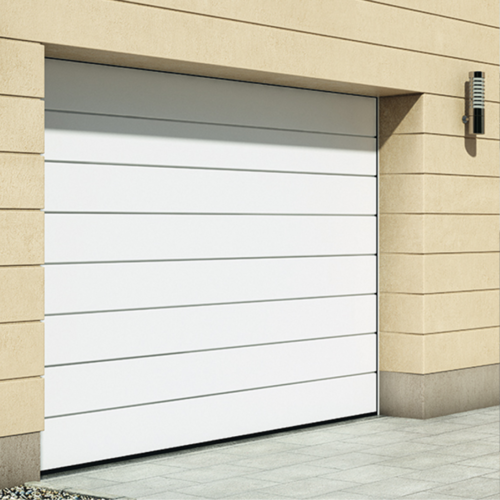 Silverline
Filplast quality at the lowest price
High quality production, durability and comfort of use. Constructions recommended for commercial buildings, office buildings, production plants and typical residential construction solutions.
Renomatic
The Renomatic door is made of sections with a thickness of
42 mm, which guarantee high heat insulation. Its internal
part is galvanized and covered with a protective varnish. The garage door
locks automatically into the frame when closing.
Renomatic
This is a high-quality sectional garage door. Available with M or L embossing. Externally protected by polyester paint. From the inside, it is galvanized in silver and protected with varnish.
Wind load resistance
klasa 3 (700 Pa)