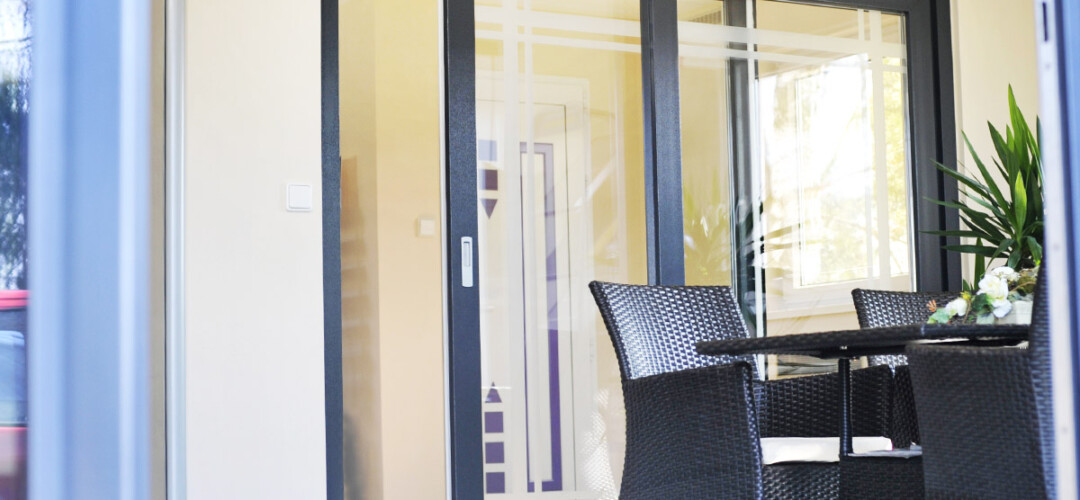 Terrace doors
They connect the interior with the terrace. Large size glazings visually enlarge the space and naturally illuminate it. A patio system is a must-have for any modern home. Complemented by a low threshold, it eliminates all barriers. The choice of the appropriate one depends on the dimensions of the planned construction, the style in which the building is designed, the available space and the users' individual preferences. We offer PSK, HST systems and a JustSlide system, which is new in our offer.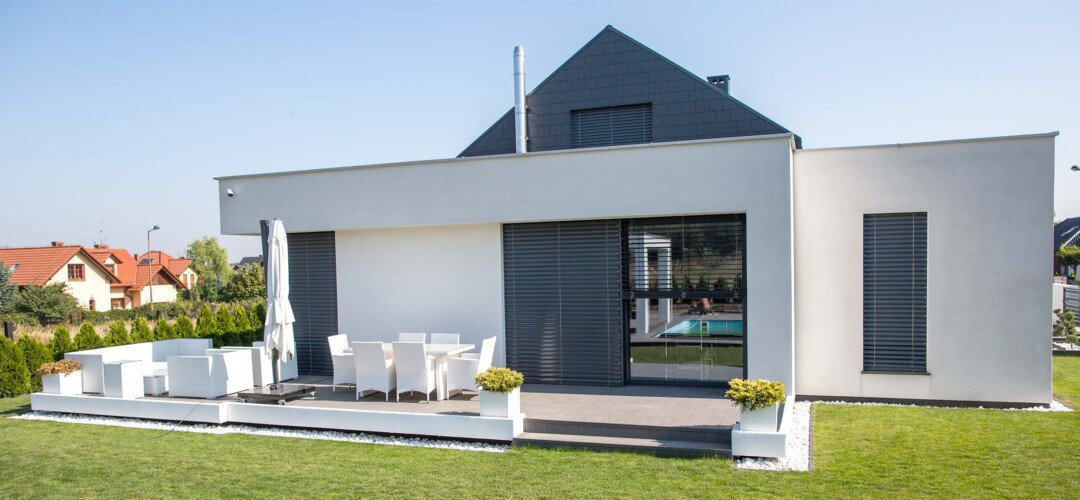 The HST terrace system stands for lift and slide doors. The leafs of the HST construction are placed on two separate guides. The opening movable part hides behind the fixed element. When you move the handle, the construction gently lifts a few millimeters, releasing the seal pressure and allowing the leaf to slide. HST constructions are stable and easy to use and you can also install in them very large glazings. Optionally, HSTs are available with an automatic motor and without a visible threshold.
more
Sliding doors and patio windows are modern solutions that bring lots of light into spacious rooms. These constructions allow you to turn a dark living room into a bright, open space with easy access to your garden or patio. They are also often used in bedrooms with access to a balcony or terrace.Filplast offers various terrace door systems. The most popular solutions are HST doors and PSK doors.Lift-and-slide patio doors, popularly known as HST (an abbreviation of the German words Hebeschiebe-Tür, where heben means to lift, schieben means to slide, and Tür means door) are often chosen for residential construction due to their quiet operation, smooth opening and comfort of use.PSK terrace doors are tilt and slide doors(from the German Parallel-Schiebe-Kipp-Türwhich means parallel tilt and slide doors). They are easy to use and functional. PSK constructions can be made in any of the window systems, both PVC and aluminum.The price of HST and PSK doors depends on the chosen material (PVC or aluminium), dimensions, glazing, method of operation (manual or automatic) and selected extras, such as decorative foils. One of the most commonly used custom solutions is called thresholdless patio door. They allow the space between the living room and the terrace to create a visual unity, these doors are also convenient for the elderly and children.