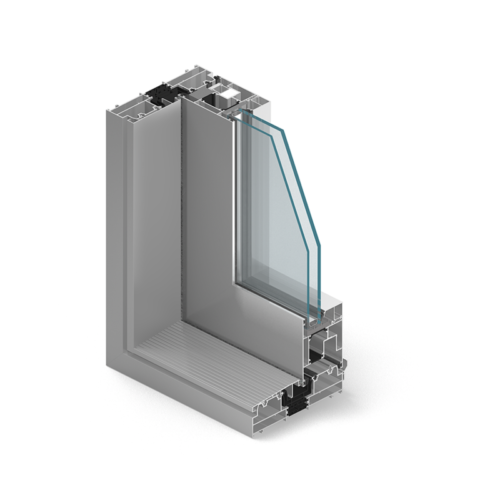 Goldenline
Perfect solutions for home and business
Constructions with higher parameters of safety, energy efficiency, sound absorption and resistance to wind and rain in comparison to standard solutions.
AluStar Slide 174
The AluStar Slide 174 system allows to construct elegant, large-sized glazings. Due to the high-quality materials used in its construction, it perfectly insulates, is waterproof and windproof.
AluStar Slide 174
In the AluStar Slide 174 system, we can manufacture corner doors with a movable post. This terrace system uses the "Comfort Close" mechanism, which acts as a damper. It stops the leaf before it snaps into place, and then smoothly closes it.
Installation depth
174/271 mm