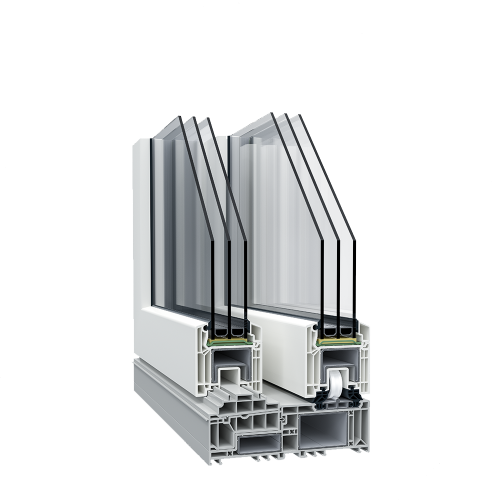 Platinumline
Modern, innovative, unique
Products the best of the best. Solutions with the highest safety, sound and energy efficiency parameters, including those meeting the requirements of passive construction.
ClimaSlide 82 Motion Alu
Excellent thermal insulation properties, very high tightness, the possibility of creating large constructions – ClimaStar Slide 194 will meet the expectations of even the most demanding users.
ClimaSlide 82 Motion Alu
The ClimaSlide 82 Motion Alu lift and slide door system is constructed on the basis of the energy-saving ClimaStar 82 profile. Perfectly protects against heat loss.
ClimaSlide 82 Motion Alu terrace door provide tightness even under the pressure of strong winds or heavy rain. The system allows the combination of two-, three- and four-sash doors with a maximum width of 6.5 m and a height of 2.7 m.
Healthy windows Filplast Pure Air These terrace doors can be enhanced with a coating that cleans the air of bacteria, viruses, allergens, smog and other micro-dust. Filplast Pure Air is a 30-year guarantee for clean air in your home!
Number of compartments
7 / 5
Profile system
Vekamotion 82
Recommended for you
Check it
which products will perfectly complement this choice. See the best combinations and complete solutions to suit your project.