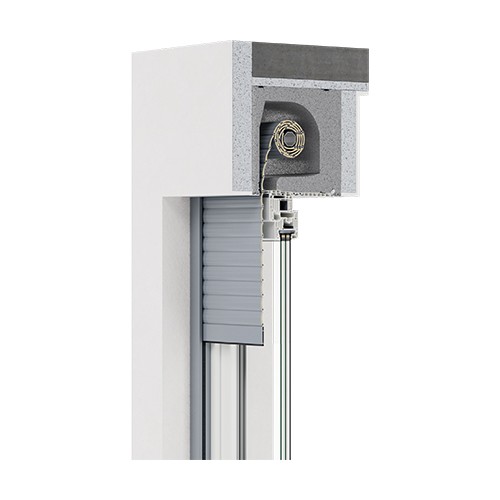 Platinumline
Modern, innovative, unique
Products the best of the best. Solutions with the highest safety, sound and energy efficiency parameters, including those meeting the requirements of passive construction.
RK Therm
RK Therm is an innovative top mounted roller shutter which will reduce your heating and cooling expenses by up to 30% within a year! An additional advantage of this system is the possibility of enclosing the box and the guides.
RK Therm
Tests at the famous IFT ROSENHEIM research institute confirmed that the RK Therm system is characterized by an extremely favorable thermal transmission coefficient – Uws of up to 0.40 W/m² · K, which places this system on the top of the list among other products of this type.
The design of this system makes it possible to use a venetian blind mechanism in the box. As a result, external roller shutters and venetian blinds can be combined aesthetically on the same facade. RK Therm system roller shutters can also be equipped with an insect screen built in the box.
Roller shutters in the RK Therm system can be additionally fitted with a insect screen. It is built into a box and operates independently. The advantage of this system is that the box and guides can also be built-in.
Box height
170, 210, 240 mm
Drive
belt, motor or crank
Roller shutter box
PVC, styrodur
Recommended for you
Check it
which products will perfectly complement this choice. See the best combinations and complete solutions to suit your project.