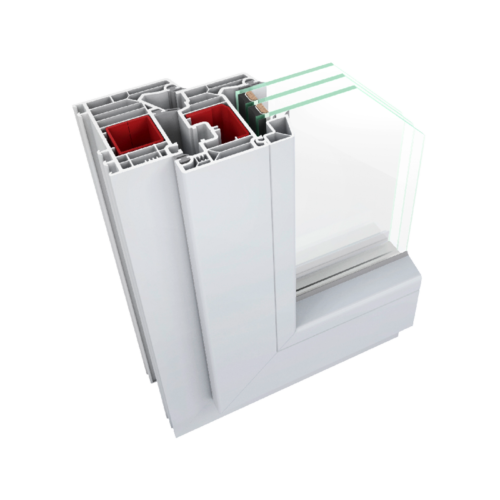 Platinumline
Modern, innovative, unique
Products the best of the best. Solutions with the highest safety, sound and energy efficiency parameters, including those meeting the requirements of passive construction.
PSK ClimaStar 82
Energy efficiency at the highest level and a perfect finishing. The V-weld ensures high-quality corner connections and significantly increases the aesthetic value of the structure.
PSK ClimaStar 82
Thanks to the multi-chamber structure of the profile – 7 chambers in the frame and 6 chambers in the leaf – the system allows to achieve a very favorable heat transfer coefficient. We recommend this solution for energy-efficient constructions.
It is a system made of the highest class window profiles – class A. The thickness of the outer walls of these profiles is 3 mm. Profiles with thinner walls, classified as lower classes B and C, are not as resistant to damage and are more prone to corner cracking.
Healthy Filplast Pure Air windows
These terrace doors can be enhanced with a coating that cleans the air from bacteria, viruses, allergens, smog and micro-dust. Filplast Pure Air is a 30-year guarantee for clean air in your home!
Profile system
Veka Softline 82 MD
Recommended for you
Check it
which products will perfectly complement this choice. See the best combinations and complete solutions to suit your project.
Compare products
From a selection of products choose the one that best suits your needs!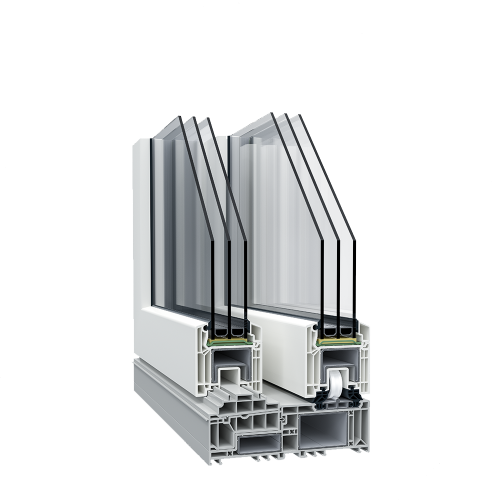 A system that enables the production of large structures ensuring a high level of room illumination
A flat threshold, that is flush with the floor
Structures up to 6.5 m wide
The gasket system ensures perfect tightness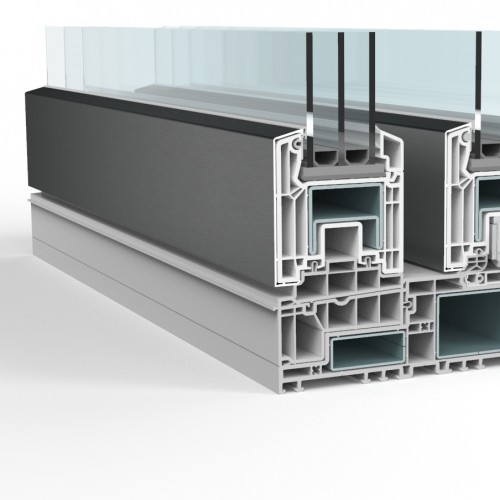 A terrace system that enables the production of large glazings ensuring a high level of room illumination
The possibility to create structures up to 6.5 m wide
A high-quality gasket system guarantees tightness
It has the appearance of an aluminum window while maintaining thermal parameters of PVC window