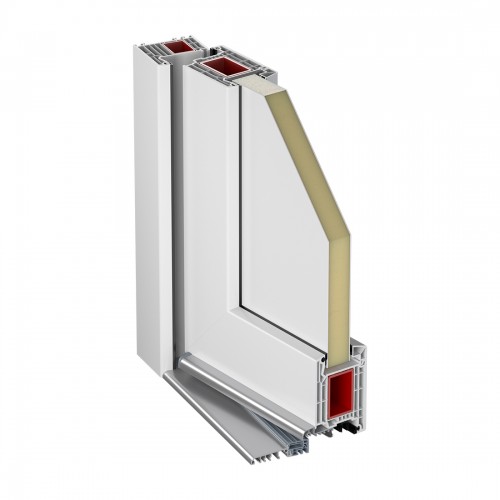 Platinumline
Modern, innovative, unique
Products the best of the best. Solutions with the highest safety, sound and energy efficiency parameters, including those meeting the requirements of passive construction.
ClimaStar 82
Doors that enable to achieve a very low heat transfer coefficient can be successfully used in energy-efficient houses. They have up to three permanent seals, which increases not only thermal but also acoustic insulation.
ClimaStar 82
ClimaStar system profiles are the most advanced model of PVC doors. These doors have the highest thermal and acoustic insulation parameters. When using ClimaStar 82 related joinery in a building, the interior is significantly quieter than when using products from lower classes.
The ClimaStar 82 door offers exceptionally high comfort of use. This door is also distinguished by its innovative and perfectly accurate V-weld, which will meet the aesthetic expectations of even the most demanding investors. Thanks to a wide range of veneers and infills, ClimaStar 82 doors can be easily matched to any type of architecture.  
Due to the highest thermal parameters, we recommend this system for energy-efficient houses – with recuperation, heat pumps and photovoltaics. They are the best choice as part of a modern home energy saving package. They can also be used in various types of multi-apartment construction.
Number of compartments
6/7
Profile system
VEKA Softline 82
Recommended for you
Check it
which products will perfectly complement this choice. See the best combinations and complete solutions to suit your project.