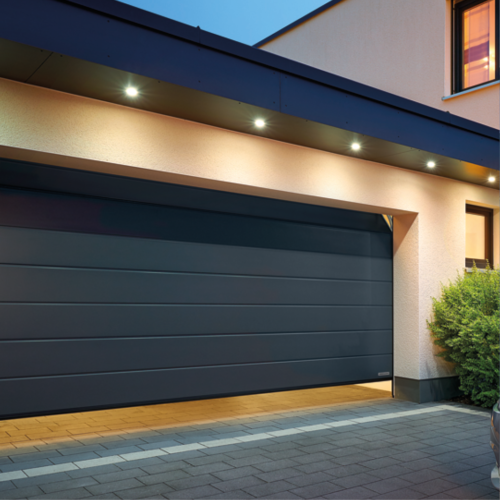 Platinumline
Modern, innovative, unique
Products the best of the best. Solutions with the highest safety, sound and energy efficiency parameters, including those meeting the requirements of passive construction.
LPU 67 Thermo
The thickness of the LPU 67 Thermo door sections is 67 mm and is maintained along their entire height. This door is equipped with double seals on the section joints, with a double threshold seal and with triple metal reinforcements at the fitting points. In addition, it is equipped with a humidity sensor that regulates the ventilation of the room even when the door is closed. We recommend the PU 67 Thermo door for energy-efficient constructions.
LPU 67 Thermo
The warmest garage door available in our offer. We recommend choosing it especially when the garage walls have been insulated well. It is made of 67 mm thick segments with a thermal break. The lower segment has a double threshold seal, which additionally increases the level of insulation.
The door is available with M and L embossing. The door blade is made of hot-dip galvanised steel elements filled with polyurethane foam. This door is available in standard and premium versions – its frame, tracks, suspensions and connecting rails are painted in white-grey (based on RAL 9002).
The LPU 67 Thermo garage door is equipped with a finger trap protection on both the inside and the outside. The door frame is protected against inserting a hand into it, which significantly reduces the risk of accidents.
Heat transfer
Uw = 0,88 W/m2K
Profile system
LPU 67 Thermo
Wind load resistance
klasa 3
Recommended for you
Check it
which products will perfectly complement this choice. See the best combinations and complete solutions to suit your project.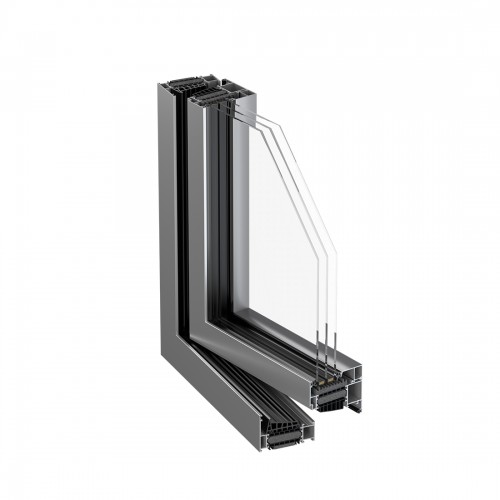 AluViva 104 are windows with high thermal insulation and resistance to water and strong wind gusts - up to 200 km / h. It is the ideal solution for energy-efficient and even passive houses - the system is certified by the Passive House Institute PHI Darmstadt.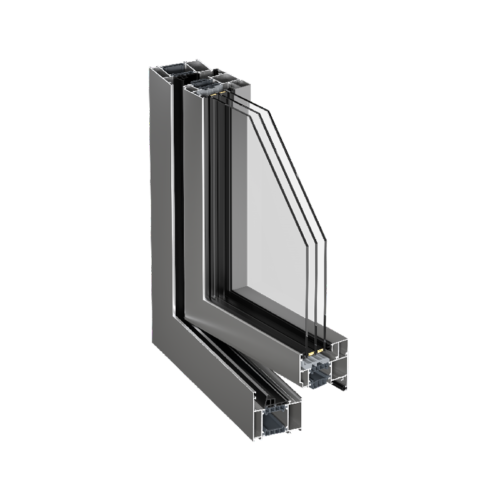 This system provides high resistance to rain and wind. The special insulating spacers used in the construction reduce heat transmission and increase acoustic comfort.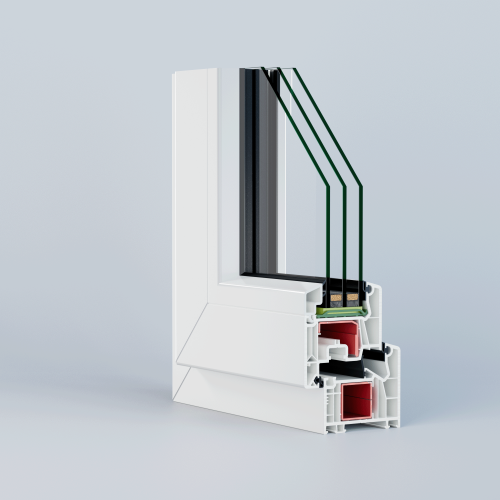 Energy-saving, sound-absorbing and weather-resistant - ClimaStar 76 windows provide very good protection against noise, cold and moisture. We recommend this solution primarily for single-family houses.
Compare products
From a selection of products choose the one that best suits your needs!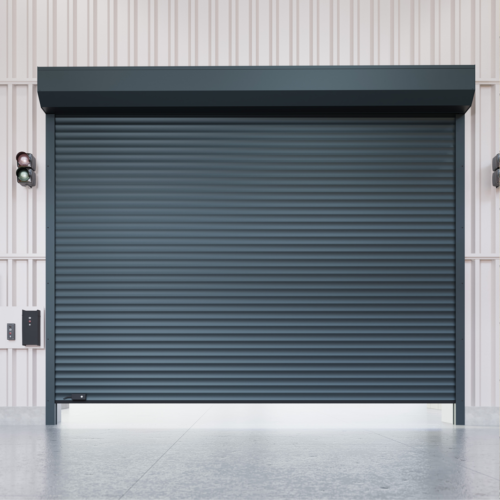 The Intense roller door is made of materials resistant to mechanical damage and adverse weather conditions.
Multi-cyclic operation
Resistant to strong gusts of wind
Can be connected in segments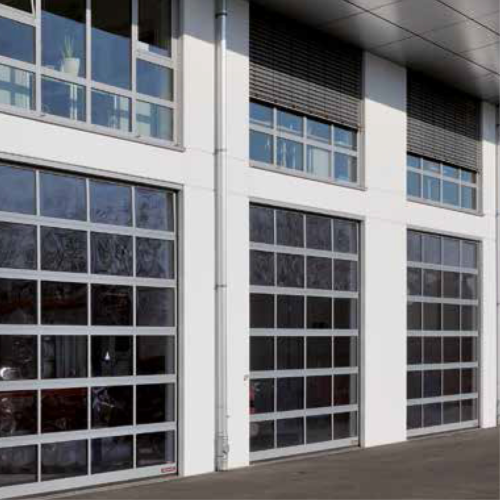 Robust garage door with a large glazed surface
Possibility to incorporate the door and match it to the facade
Recommended for industrial applications
DURATEC glazing with high transparency