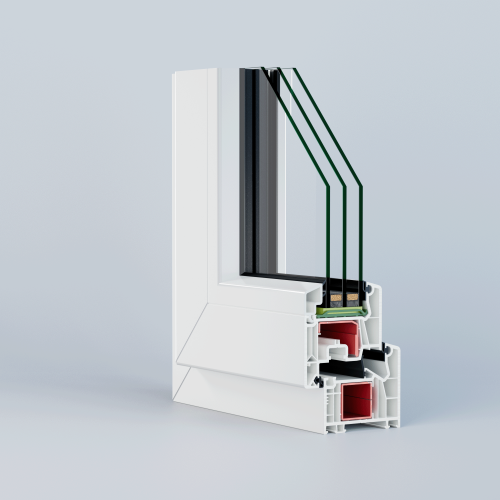 Goldenline
Perfect solutions for home and business
Constructions with higher parameters of safety, energy efficiency, sound absorption and resistance to wind and rain in comparison to standard solutions.
ClimaStar 76
Energy-saving, sound-absorbing and weather-resistant – ClimaStar 76 windows provide very good protection against noise, cold and moisture. We recommend this solution primarily for single-family houses.
ClimaStar 76
These profiles are equipped with stable steel reinforcements, thanks to which the windows are durable and resistant to external factors.
Profile system
VEKA Softline 76 MD