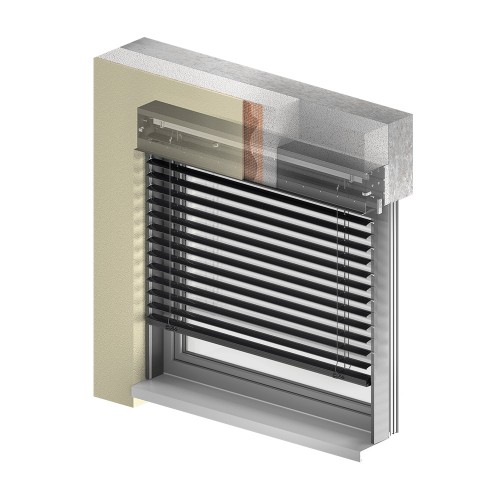 Goldenline
Perfect solutions for home and business
Constructions with higher parameters of safety, energy efficiency, sound absorption and resistance to wind and rain in comparison to standard solutions.
C-80
The C-80 model is characterised by slats with curled ends, which are stiffer and more resistant to wind gusts. Thanks to that fact, it is possible to produce blinds of larger dimensions.
C-80
The C-80 blind is the most popular model among customers, who want to buy external blinds. They are available in the widest range of standard colours, so you can easily match them to the appearance of the entire building.
In this model it is possible to apply a wind sensor, which extends the life of the facade blinds by adjusting their operation to the atmospheric conditions. Thanks to their profiling on both sides, they are more rigid and thus resistant to damage.
The preparation used for varnishing makes them resistant to weather conditions. They are suitable primarily for public buildings, hotels, office buildings, as well as single-family homes.
.
Control
elektryczne - pilot lub przełącznik
Maximum dimensions
450 x 300 cm
Recommended for you
Check it
which products will perfectly complement this choice. See the best combinations and complete solutions to suit your project.
Compare products
From a selection of products choose the one that best suits your needs!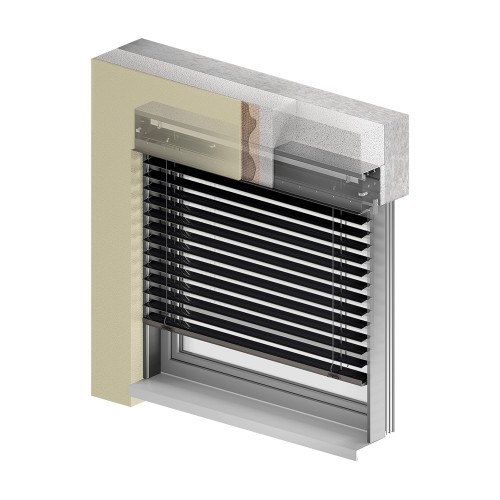 Their shape and more curved slats make these blinds robust and resistant to wind gusts
Available in 8 standard colours
The slats with full rails darken the room the most
Resistant to weather conditions