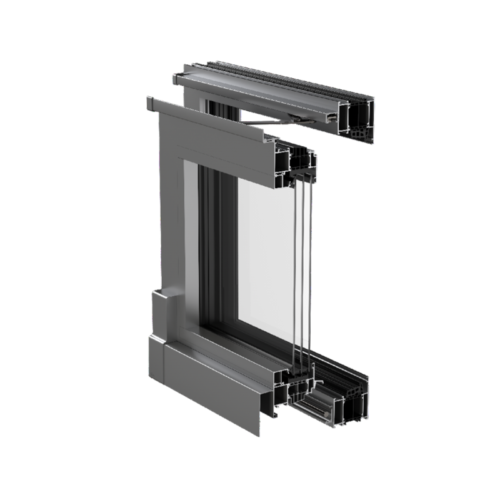 Goldenline
Perfect solutions for home and business
Constructions with higher parameters of safety, energy efficiency, sound absorption and resistance to wind and rain in comparison to standard solutions.
PSK AluStar 86
PSK AluStar 86 is also characterized by high strength and durability. It provides great acoustical and thermal insulation. We recommend this system for energy-efficient constructions.
PSK AluStar 86
AluStar 86 is distinguished by the exceptional strength of its profiles, which enable creating constructions of a very large size and weight. All types of glass available in our offer can be used in this system, for example acoustic or anti-burglary glass.
Thanks to the new shape of thermal breaks, it is possible to place an additional partition in the profile insulation zone. The two-piece central seal insulates very well at the connection between the frame and the sash. Thanks to that, PSK AluStar 86 also provides great acoustic comfort.
Healthy Filplast Pure Air windows These terrace doors can be enhanced with a coating that cleans the air of bacteria, viruses, allergens, smog and other micro-dust. Filplast Pure Air is a 30-year guarantee for clean air in your home! 
Profile system
Aluprof MB-86N ST
Recommended for you
Check it
which products will perfectly complement this choice. See the best combinations and complete solutions to suit your project.