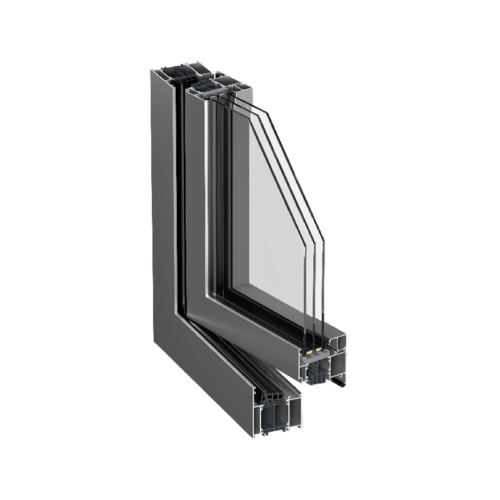 Goldenline
Perfect solutions for home and business
Constructions with higher parameters of safety, energy efficiency, sound absorption and resistance to wind and rain in comparison to standard solutions.
AluStar 86
AluStar 86 is a very durable system that allows the creation of large-sized structures,
It is resistant to strong wind and other weather conditions.
AluStar 86
This system allows the creation of large and heavy structures that will be durable and strong. It also allows the production of windows with hidden sashes. AluStar 86 is recommended for various types of public buildings, offices and residential buildings.
Profile system
Aluprof MB 86