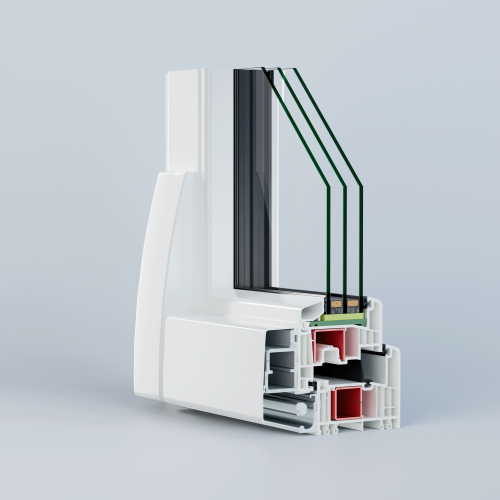 Goldenline
Perfect solutions for home and business
Constructions with higher parameters of safety, energy efficiency, sound absorption and resistance to wind and rain in comparison to standard solutions.
PSK Viva 83
The Viva 83 terrace system provides excellent thermal insulation. An innovative method of coloring profiles is available for this system
– Acrylcolor. Thanks to the acrylic glass coating, the constructions are more resistant to external factors, and the color does not change
even after many years of sun exposure.
PSK Viva 83
The wide colour palette allows to match them to any architectural style of the building. The profiles look very modern due to their unique acrylcolor coating, which is made of acrylic glass. It is twice as hard as PVC, from which ordinary windows are made.
Installation depth
82,5 mm
Profile system
Gealan S9000