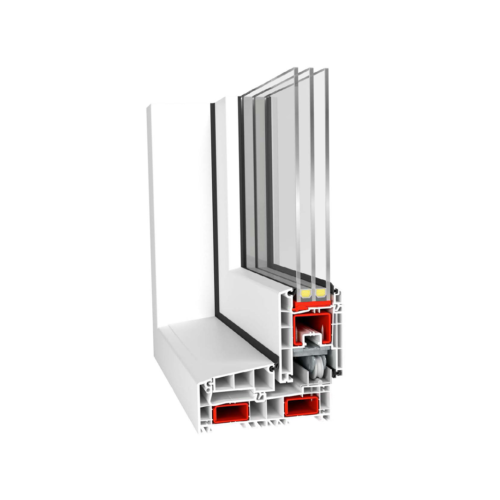 Goldenline
Perfect solutions for home and business
Constructions with higher parameters of safety, energy efficiency, sound absorption and resistance to wind and rain in comparison to standard solutions.
JustSlide 140
JustSlide sliding doors are in line with contemporary architectural trends, making it possible to create structures with very large glazing. The sash can be moved along the unopened part of the structure very easily and with minimum force. Thanks to an innovative locking mechanism, after turning the handle down, the movable part of the door is gently tightened to the frame profile.
JustSlide 140
The system allows optimum use of the space inside the room, as the doors do not need to be opened. The running hardware used in the system is invisible from the inside.
The JustSlide system achieves very good results in air permeability, wind pressure resistance, and watertightness tests. Tightness is ensured by the leaf gaskets, which are pressed laterally against the frame along the entire circumference, and by the locking points in the mullion area.
Healthy Filplast Pure Air windows
These terrace doors can be enhanced with a coating that cleans the air of bacteria, viruses, allergens, smog and micro-dust. Filplast Pure Air is a 30-year guarantee for clean air in your home!
Installation depth
140 mm
Number of compartments
6 / 4
Profile system
Aluplast Smart-slide
Recommended for you
Check it
which products will perfectly complement this choice. See the best combinations and complete solutions to suit your project.
Compare products
From a selection of products choose the one that best suits your needs!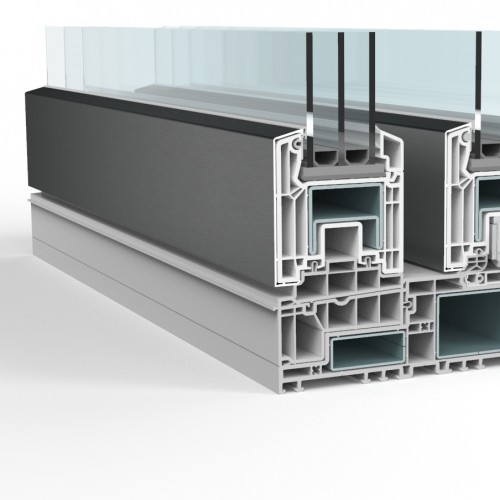 A system that enables the production of large structures ensuring a high level of room illumination
A flat threshold, that is flush with the floor
Structures up to 6.5 m wide
The gasket system ensures perfect tightness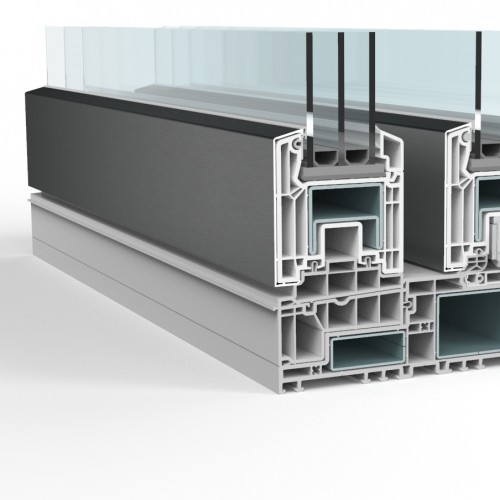 A terrace system that enables the production of large glazings ensuring a high level of room illumination
The possibility to create structures up to 6.5 m wide
A high-quality gasket system guarantees tightness
It has the appearance of an aluminum window while maintaining thermal parameters of PVC window