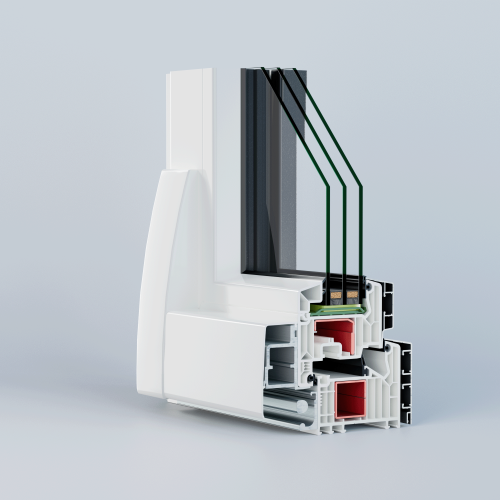 Platinumline
Modern, innovative, unique
Products the best of the best. Solutions with the highest safety, sound and energy efficiency parameters, including those meeting the requirements of passive construction.
PSK ClimaStar 82 Alu
The Climastar 82 Alu MD terrace system is a combination of the advantages of PVC and aluminum systems. It is an extremely tight, safe, easy-to-maintain system, and most importantly – it's durable and resistant to deformation under the influence of high temperatures.
PSK ClimaStar 82 Alu
The ClimaStar 82 profile is a construction distinguished by its thermal properties. It meets the requirements for energy-efficient houses. It has a six-chamber wing, while its frame is made of as many as seven chambers. A strengthening chamber has been used in the frame and in the profile wing. Thanks to the aluminum cover, the system will fit perfectly into aluminum facades visually.