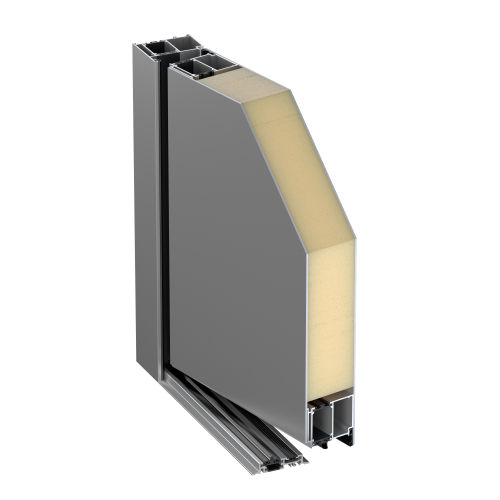 Goldenline
Perfect solutions for home and business
Constructions with higher parameters of safety, energy efficiency, sound absorption and resistance to wind and rain in comparison to standard solutions.
AluStar 86
Very good thermal insulation and the possibility to construct structures of great weight and size – AluStar 86 is recommended for energy-efficient construction and projects with exceptionally large doors (e.g. churches, offices, office buildings, banks and multi-apartment buildings).
AluStar 86
Alustar 86 profiles are distinguished by the great strength of the profiles. These doors can be fitted with all available types of panes – including: double-chamber, acoustic, burglar-proof and various filling panels. Versions with improved thermal insulation parameters are available on request.
The two-component central gasket of this system guarantees a high level of tightness and works perfectly insulating the space connecting the sash and the frame. The new shape of wide thermal breaks enables the use of an additional thermal break in place of profile insulation.
These doors are especially recommended for single-family houses. Thanks to the high level of tightness, they are perfect as entrance doors. They are resistant to various types of weather conditions and perfectly protect the building against gusts of strong wind, heat loss and heavy rain.
Recommended for you
Check it
which products will perfectly complement this choice. See the best combinations and complete solutions to suit your project.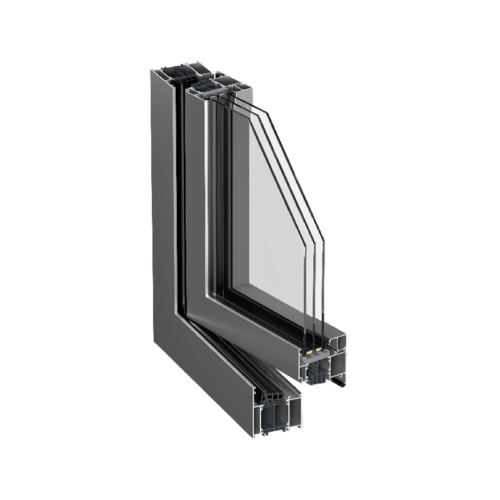 AluStar 86 is a very durable system that allows the creation of large-sized structures, It is resistant to strong wind and other weather conditions.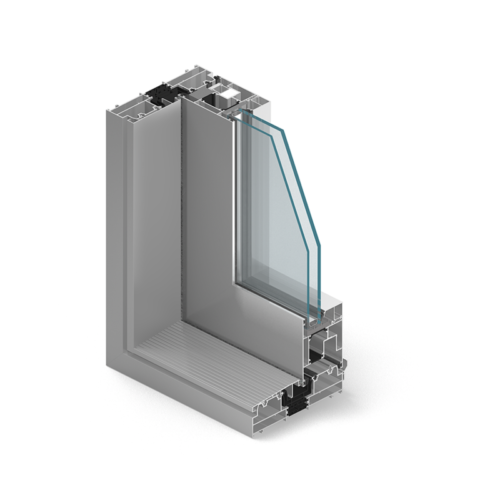 The AluStar Slide 174 system allows to construct elegant, large-sized glazings. Due to the high-quality materials used in its construction, it perfectly insulates, is waterproof and windproof.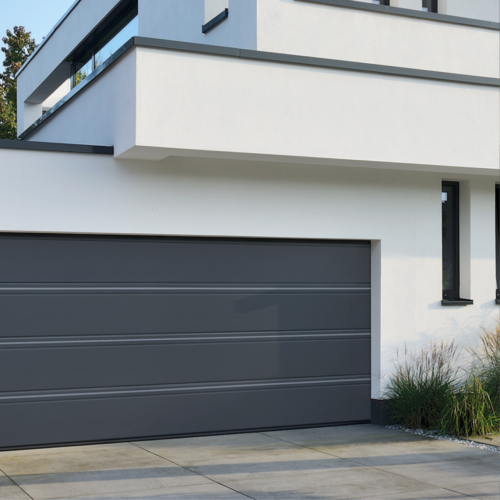 The LPU 42 garage door is made of steel segments filled with polyurethane foam. It is equipped with high-quality seals between the individual segments, as well as between the segments and the frame, which makes it perfect for heat insulation.
Compare products
From a selection of products choose the one that best suits your needs!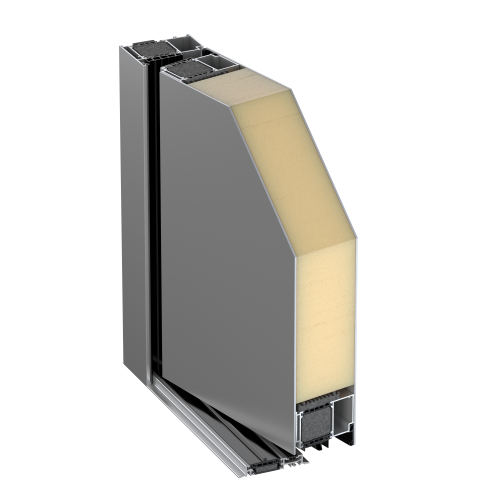 Doors intended for passive and energy-efficient construction
They are certified by the Passive House Institute Darmstadt
Distinguished by their level of wind resistance
One of the warmest systems on the market