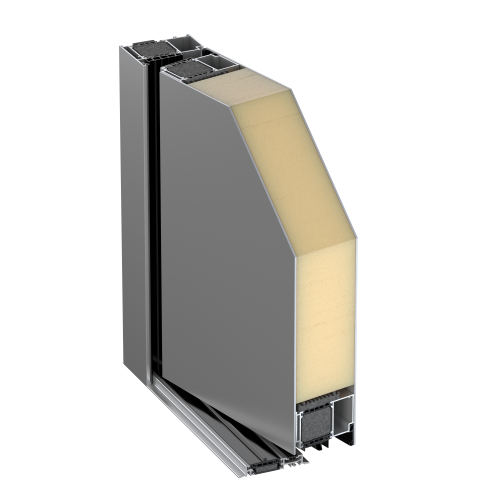 Platinumline
Modern, innovative, unique
Products the best of the best. Solutions with the highest safety, sound and energy efficiency parameters, including those meeting the requirements of passive construction.
AluStar 104
AluStar 104 doors are one of the warmest systems available on the market – they meet the requirements for constructions used in passive houses. They are also distinguished by very good sound insulation, water tightness and resistance to strong winds.
AluStar 104
The AluStar 104 system is equipped with a thermal barrier. In these doors, both the threshold and the frame are of the same width – 95 mm. These are the doors that can be used in passive houses. They are certified by the Passive House Institute Darmstadt.
This model has an unusually wide glazing range – it can accommodate glazing packets of up to 81 mm in width. We offer external doors with both glazing and panel infill. Thanks to the wide range of infill panels, AluStar 104 will easily match any architectural style and facade finishing.
We recommend these doors especially for single-family houses, the owners of which want very good protection against temperature loss or its overheating, as well as for all places where the tightness of the woodwork is essential. The structure allows the creation of doors up to 3 meters high.
Recommended for you
Check it
which products will perfectly complement this choice. See the best combinations and complete solutions to suit your project.