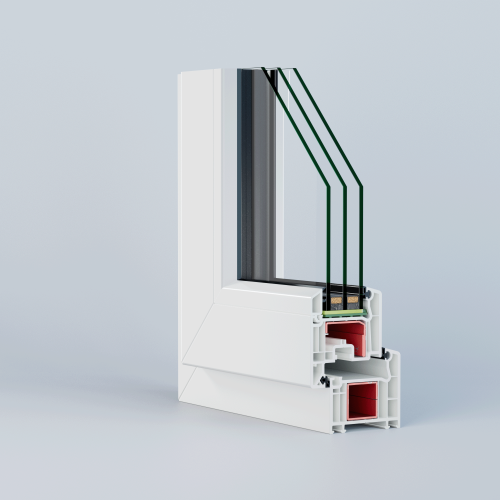 Silverline
Filplast quality at the lowest price
High quality production, durability and comfort of use. Constructions recommended for commercial buildings, office buildings, production plants and typical residential construction solutions.
TrendStar 70
TrendStar 70 AD is a window with classic, elegant lines. It reliably fulfills its basic functions. We recommend this solution primarily for apartments and office buildings.
TrendStar 70
TrendStar 70 is a five-chamber system for universal application. Due to the classic appearance of this window, a wide selection of special veneers and window accessories can be easily adapted to any architectural style of the building. TrendStar 70 is also available in the full range of RAL palette colors.
The window is available with double and triple glazing. When a warm frame with a U-value of 1.0 W/m²K is used in a triple-glazed package, the window can achieve a Uw= 1.2 W/m²K. If the glazing package has even higher parameters, the U-value of the whole window can be lower than 1.0 W/m²K.  
Healthy windows Filplast Pure Air
This window can be enhanced with a coating that cleans the air from bacteria, viruses, allergens, smog and other micro-dust. Filplast Pure Air is a 30-year guarantee for clean air in your home!  
Profile system
Veka Softline 70 AD
Recommended for you
Check it
which products will perfectly complement this choice. See the best combinations and complete solutions to suit your project.
Compare products
From a selection of products choose the one that best suits your needs!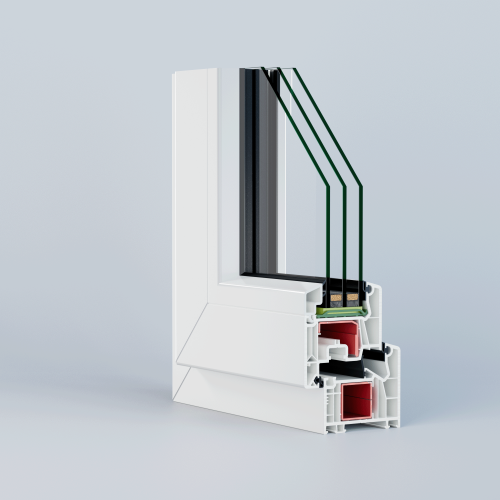 Low installation depth with high thermal insulation
Possibility of using wider glazing packages
Additional seal to increase tightness
External profile walls, 3mm thick, meet the highest RAL standards - "A class" (PN-EN 12608)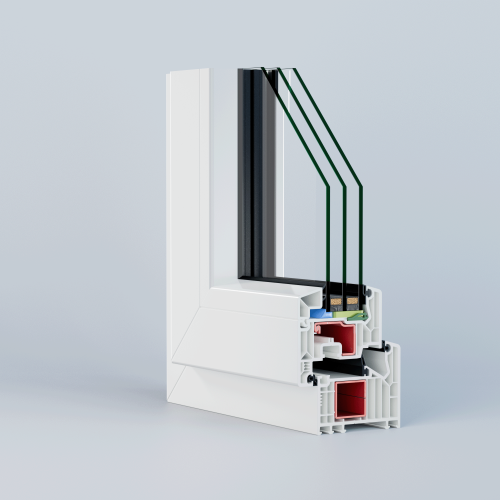 The safest PVC window on the market
The warmest VEKA system
Safety up to RC3 class
Possibility to use glazing packages with a thickness of up to 52 mm