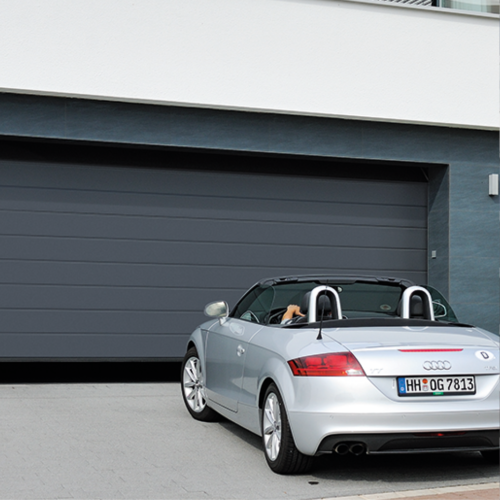 Goldenline
Perfect solutions for home and business
Constructions with higher parameters of safety, energy efficiency, sound absorption and resistance to wind and rain in comparison to standard solutions.
SPU F42 Plus
The SPU F42 Plus gates are dedicated to garages with a very large width. We recommend them when mounting the drive above the gate is not possible. Available in a wide range of colors, textures and veneers.
SPU F42 Plus
The SPU F42 gate is a solution mainly aimed at industrial buildings. It can also be used in private buildings when it is necessary to use a very wide cover.
It is available in 10 different sizes to suit the height of the garage opening. It can have a surface area of up to 35 m2. This solution is used in unusual installation conditions.
The SPU F42 Plus gate can be visually adapted to any type of building and architectural style. This model is available in S, M, L, D, T embossings and S coffers, as well as in all types of surfaces, veneers and colors. It is a gate available with a unique Duragrain surface imitating, among others, surfaces of wood, concrete and corroded steel.
Recommended for you
Check it
which products will perfectly complement this choice. See the best combinations and complete solutions to suit your project.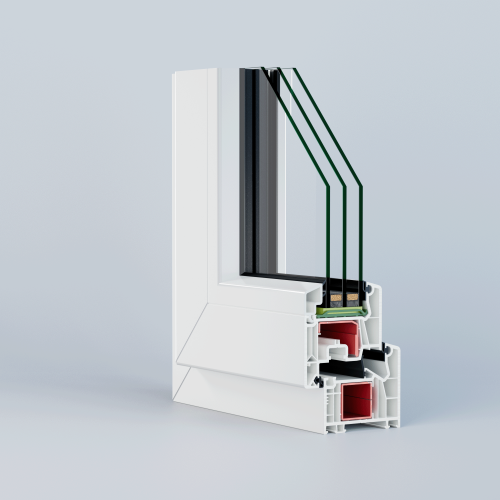 Energy-saving, sound-absorbing and weather-resistant - ClimaStar 76 windows provide very good protection against noise, cold and moisture. We recommend this solution primarily for single-family houses.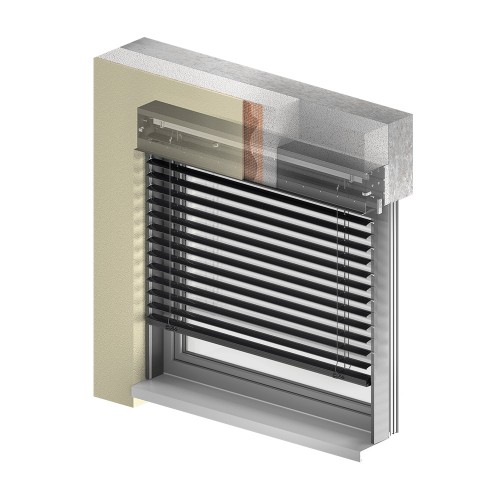 The C-80 model is characterised by slats with curled ends, which are stiffer and more resistant to wind gusts. Thanks to that fact, it is possible to produce blinds of larger dimensions.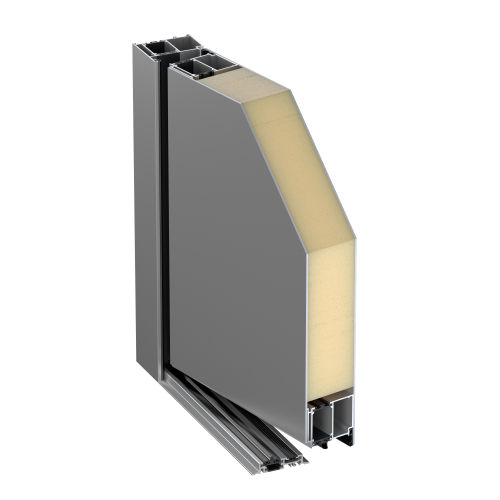 Very good thermal insulation and the possibility to construct structures of great weight and size - AluStar 86 is recommended for energy-efficient construction and projects with exceptionally large doors (e.g. churches, offices, office buildings, banks and multi-apartment buildings).
Compare products
From a selection of products choose the one that best suits your needs!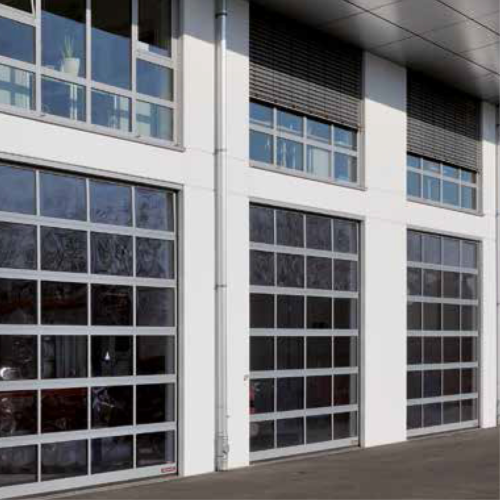 Heavy-duty industrial gate made of aluminium profiles
Recommended for industrial buildings
Large glazing area
Can be covered with facade finishing material