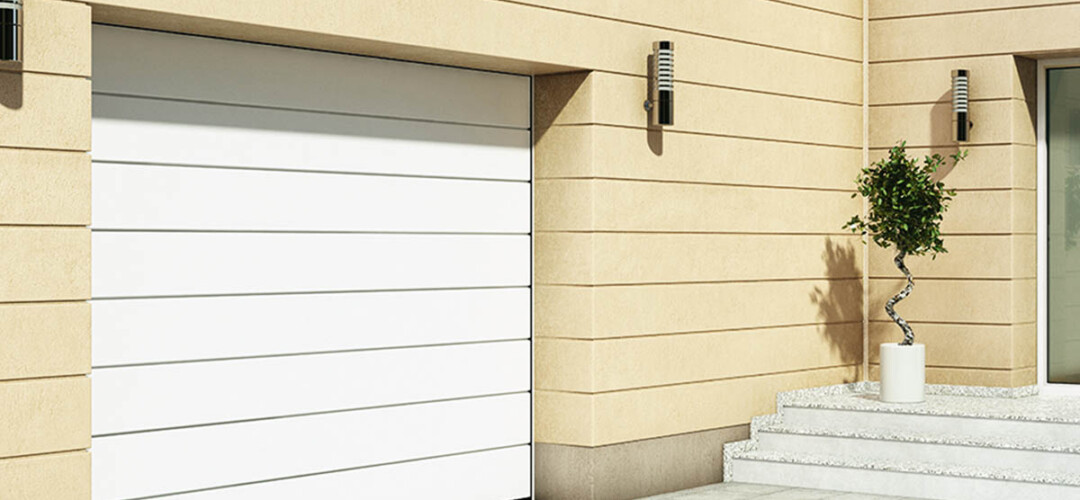 Sectional garage doors
They open upwards vertically. It allows you to save space in front of and inside the garage. Its components lie flat under the ceiling, leaving the entire garage opening space available. The sectional door elements can be adapted to any type of garage. They are resistant to weather conditions and mechanical damage. They are distinguished by the highest thermal insulation among other garage doors.
Featured products
From this category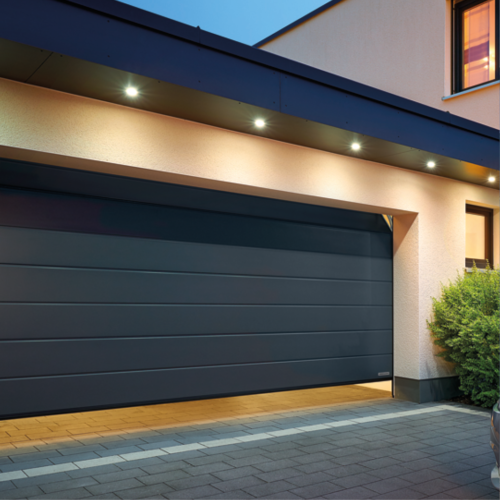 Platinumline
The thickness of the LPU 67 Thermo door sections is 67 mm and is maintained along their entire height. This door is equipped with double seals on the section joints, with a double threshold seal and with triple metal reinforcements at the fitting points. In addition, it is equipped with a humidity sensor that regulates the ventilation of the room even when the door is closed. We recommend the PU 67 Thermo door for energy-efficient constructions.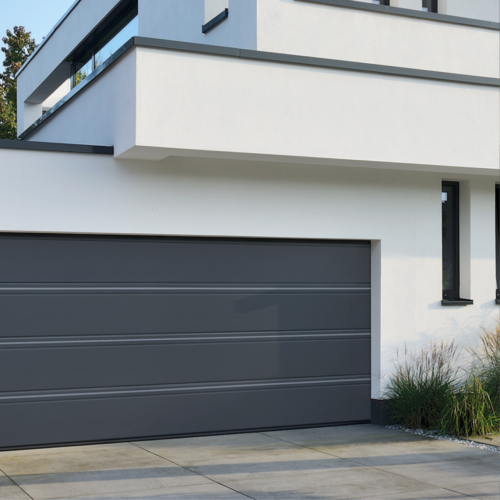 Goldenline
The LPU 42 garage door is made of steel segments filled with polyurethane foam. It is equipped with high-quality seals between the individual segments, as well as between the segments and the frame, which makes it perfect for heat insulation.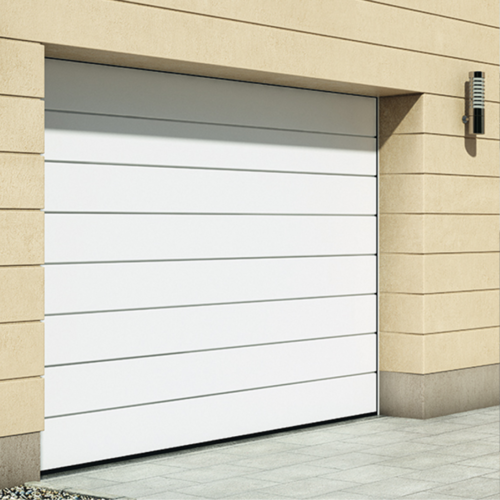 Silverline
The Renomatic door is made of sections with a thickness of 42 mm, which guarantee high heat insulation. Its internal part is galvanized and covered with a protective varnish. The garage door locks automatically into the frame when closing.
Sectional garage door is a reliable and modern solution for every garage. The most important advantage of sectional garage doors is their easy opening. As a result, sectional doors do not take up space in the driveway or take up valuable centimetres from the width of the garage entrance, as they open vertically upwards. Another advantage is their high resistance to extreme temperatures – thanks to this, sectional garage doors perfectly protect interiors from the prevailing weather conditions. In addition, a fitted sectional garage door will help to soundproof the room, which may please your neighbours.