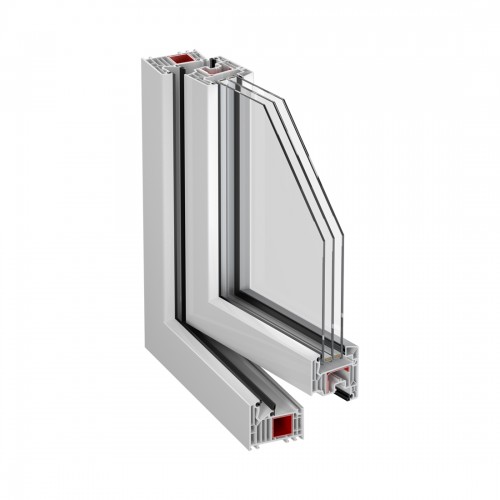 Platinumline
Modern, innovative, unique
Products the best of the best. Solutions with the highest safety, sound and energy efficiency parameters, including those meeting the requirements of passive construction.
ClimaStar 82
ClimaStar 82 are windows with the highest parameters of thermal and acoustic insulation. Due to these properties, we particularly recommend this system for energy-efficient houses – with recuperation, heat pumps and photovoltaics. These windows are also distinguished by an innovative, perfect V-weld.
ClimaStar 82
Aesthetics and comfort of use. ClimaStar 82 is a window with a flat, precise V-weld that will satisfy even the most demanding investors. In this window system we offer a wide range of veneers that will allow you to match the window with both traditional achitecture and modern and minimalist designs.